Forget that sad feeling you get when you seem to experience problem after problem with your IT. Now is the time to prepare for Platform's S.A.D approach to service – Surprise And Delight!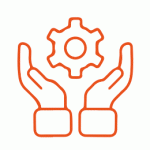 Unlimited IT support – can you imagine that?
With Platform 365 you are not restricted to a half day a week of IT support for your school. You have unlimited access to our support, when you need us we will be there. From first-hand experience we appreciate that when an IT issue arises in the classroom a teacher cannot just leave the room to call the Help Desk and log the issue. Their focus is on teaching and educating our young people. Using Platform 365 means that teachers can log their issues using their mobile phones or with our online chat facility. The teacher can organise a time to make a call to the Help Desk which is convenient for them. The Help Desk is available from 8am until 6pm. Teaching staff usually call when school has finished. They love this flexibility, which is often lacking with other IT support providers.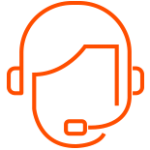 A helpful Help Desk – now there's a novelty!
When you need help, you need help and our in-house Help Desk is there for you. The Help Desk analysts at Platform 365 have been handpicked for the role. They have the depth and breadth of experience to solve the majority of user issues first time round and they also know how to speak to people. Yes, our team are actually pretty good at communicating. That must be a first for an IT company!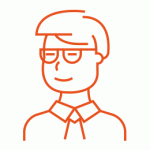 Your very own Account Manager – how refreshingly different
Something else that gets a big tick from both teachers and school admin staff is the appointment of a named Account Manager for your school. Access to an Account Manager means that your team can quickly build a relationship with us. If there is a problem that cannot be resolved with the Help Desk it will be directed to your Account Manager. This ensures that you do not get passed around from pillar to post, having to repeat the issue over and over!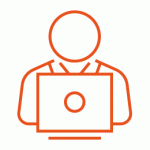 Guaranteed onsite support within 4 hours for Priority 1 issues – that's a promise!
In the unlikely event of an emergency situation, where all users are unable to work, we guarantee a remote response time of 30 minutes and an on-site response time of 4 hours. We do not break our promises, so you can rest assured that those time frames will be met.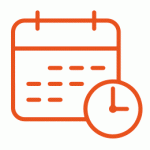 3 days of IT consultancy per week during the school holidays – yes, you did just read that correctly!
We know from experience that the school holidays are the ideal opportunity for you to get "stuff" done. Building work, upgrades to equipment, getting ready for new members of staff - it all happens in the holidays. What better time to be able to tap into additional IT resource, at no extra cost? Happy Holidays!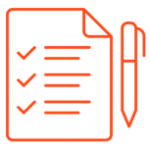 Flexible contracts – you do not have to sign your life away!
It is unusual in the world of IT to come across an IT services provider that does not try to tie your school in for years at a time. At Platform 365 we do not need to take this approach. We are confident that we can deliver a service that you will not want to walk away from. Regular service reviews ensure that everything is kept on track and that everyone is happy with the level of IT support being provided.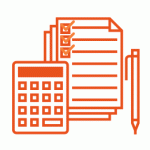 Management of software licencing – it's no longer your problem
Managing software licences in a multi-academy trust, or even a single school setting, is no easy task. We understand that. We take over the management of all your third party software, not only saving you time but also saving your school money. By taking out the middlemen and dealing directly with the suppliers of software we can get more competitive pricing. We saved one multi-academy trust in our client portfolio £9000 on licences alone in their first year working with Platform 365.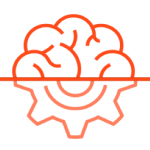 Assistance in creating a practical strategy for your ICT infrastructure – finally, find the right direction
Let's cut to the chase here, most schools are experts in education not IT and certainly not in planning an IT strategy to meet their current and future needs. That is where Platform 365 comes in. We have the necessary expertise in IT, and more importantly, experience of managing IT in a school environment. If you need guidance and advice on how to create a strategic plan for your IT we can help.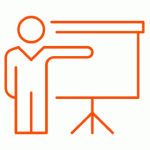 Full Healthcheck on your Audio Visual (AV) equipment – prevention is better than cure
When the AV goes down the classroom can potentially come to a standstill, albeit temporarily before Plan B kicks in. It is a disruption that teachers can do without. In our experience when it comes to any type of equipment that is in constant use preventative maintenance is the right way to go.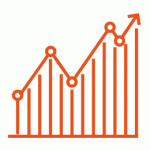 Ability to scale your IT infrastructure up (or down) in line with your school's needs – living in the real world
Change is the only constant in life. With the best will in the world when you sign a contract for your IT support it's generally to support your school as it is at that moment in time. You need flexibility, to be able to scale up or down, without penalty. The IT support services offered by Platform 365 are calculated on a per device basis, so you know exactly where you stand should you wish to make a change to the arrangement.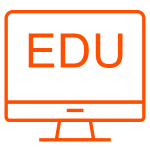 School Information Management System (SIMS) specialists – keeping the finger on the pulse
Over 80% of primary and secondary schools in the UK use SIMS. SIMS is the glue that holds everything together. That is why we have made it our business to understand this specialist education system. We know how it integrates with a school's IT, which means we can support SIMS effectively.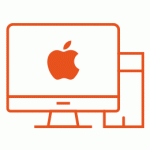 Support for Macs or PCs – no discrimination here!
An increasing number of secondary schools are opting for Apple Mac equipment for their classrooms. IT support for Macs is limited, it is certainly not mainstream. However at Platform 365 we do possess the necessary expertise to support Macs and keep them working in tip top condition.
If you would like to find out more please call us on 0845 077 2918