Sourcing the right IT supplier was a key decision to the ongoing task of improving service, functionality and cost saving across all six schools and the administration teams throughout the Trust. Platform 365's proposal was the stand-out solution and we had no hesitation in bringing them on-board. Our decision has been completely vindicated.
Their fully managed service has brought a business class solution that is very different than the traditional education based solution. On-site support is provided as required rather than waiting for a scheduled day. This has transformed our teachers' ability to provide our children with fully functional class-room environments, every day.
Platform 365's technical and process expertise has enabled us to make fundamental changes that have improved functionality, service and ultimately make cost savings.
Platform 365 have proved that the days of putting up with the old, outdated typical way that education IT support is provide are well and truly over.
Platform 365 have made a huge difference to our ICT and Computing provision over the course of the last year.
By offering a flexible solution, which is based on understanding our need, and working closely with us, Platform 365 have provided the infrastructure that allows us to deliver teaching using digital tools that impact positively on learning.
Platform 365's service is totally different to the traditional school based solution of seeing a technician once a week. They respond as required to ensure hardware, software, servers, and much more, not only work but also that we can use all of our technology to its full potential.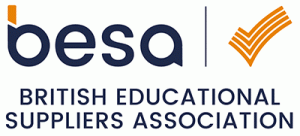 Mark Rosser
Communications Manager
Sourcing a reliable IT support company was incredibly important for us here at BESA after we moved on from our previous provider.
We have been working with Platform 365 for over six months now and are pleased with their professional service. The helpdesk always responds in good time and the team are always on hand to come to the office – something our old provider would not consider without payment!
They have restored our confidence in IT support and would recommend them without hesitation.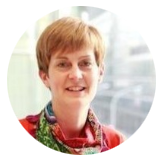 Talk with an expert. Joanna Roberts, our IT for Schools Development Manager, has 20 years experience in the education sector, 6 of those at the top level. Call or email Jo to find out how we can help you on 020 3929 9360